Roger Federer announced that his launching a unisex tennis sneaker produced using vegan leather.
"The minimalist design and easy comfort of On's shoes had me hooked years ago. I wanted to infuse the tennis sneaker with the same lightness, comfort, and agility for every day," said Federer.
The tennis celebrity teamed up with the Swiss footwear brand to make The Roger, which is said to combine Federer's moderate style with On's specialized performance. 
The shoe highlights elastic bottoms and vegan leather which On said was utilized to decrease the shoe's ecological footprint. Covered up in the sole is a Speedboard which On says makes 'each step feel lighter'. 

The sneaker was unveiled this morning live by Roger Federer to coincide with the first time he won Wimbledon 17 years ago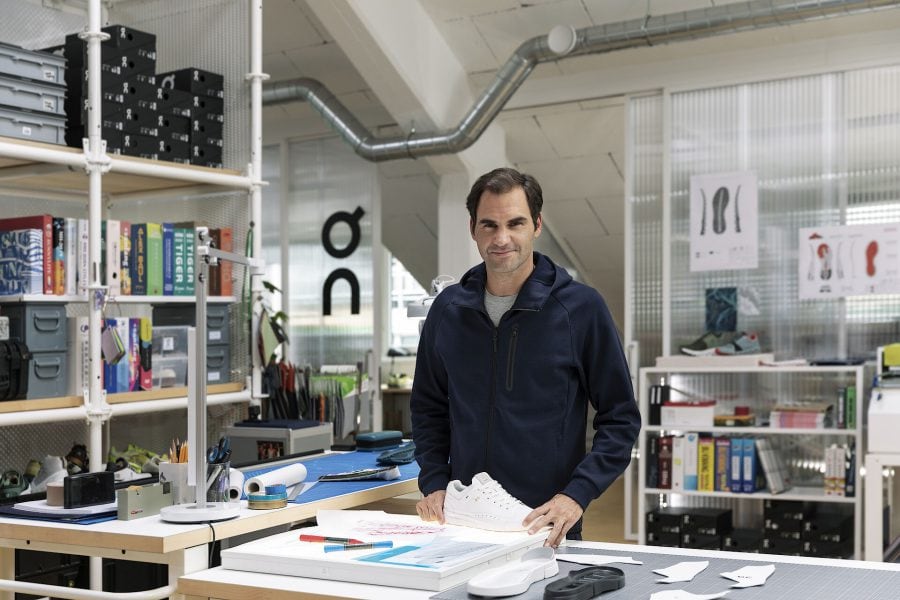 "I love working with the On team, using my knowledge of performance footwear and personal interest in fashion to contribute to product development. I'm proud to be a part of the creation of The Roger, which is the most comfortable tennis-inspired sneaker you will ever wear."
On co-founder David Allemann, added: "We love to explore and aspire to protect the incredible natural beauty that surrounds us, hence this new generation of tennis-inspired sneakers has been created with sustainability in mind.
"The Roger is crafted from vegan leather and has been designed for lightness to reduce material consumption. The result is a significantly smaller environmental footprint for this tennis-inspired sneaker. The vegan leather has approximately 30 percent of the footprint of animal leather."
The Roger Center Court 0-Series will be available through a draw on On's website today and exclusively at Dover Street Market retailers worldwide at a price of $249.99.