NORTH CAROLINA RESTAURANT MOZZARELLA FELLAS GOES VEGAN
Winston-Salem, NC-based restaurant Mozzarella Fellas recently transformed into a 100-percent vegan restaurant. Owner Brian Ricciardi opened Mozzarella Fellas in 2016 offering meat– and dairy-based dishes with approximately one-third of the menu dedicated to vegan options.
At the beginning Ricciardi was concerned that totally vegan restaurant would not survive, so he decided to offer animal products. But transforming the restaurant to all-vegan was always something he wanted to do.
"In light of everything going down with coronavirus and not knowing if I was going to have a business, I figured I'd go out on my own terms if I do not make it," Ricciardi said. "It's what I'm passionate about, so I'm taking a leap of faith."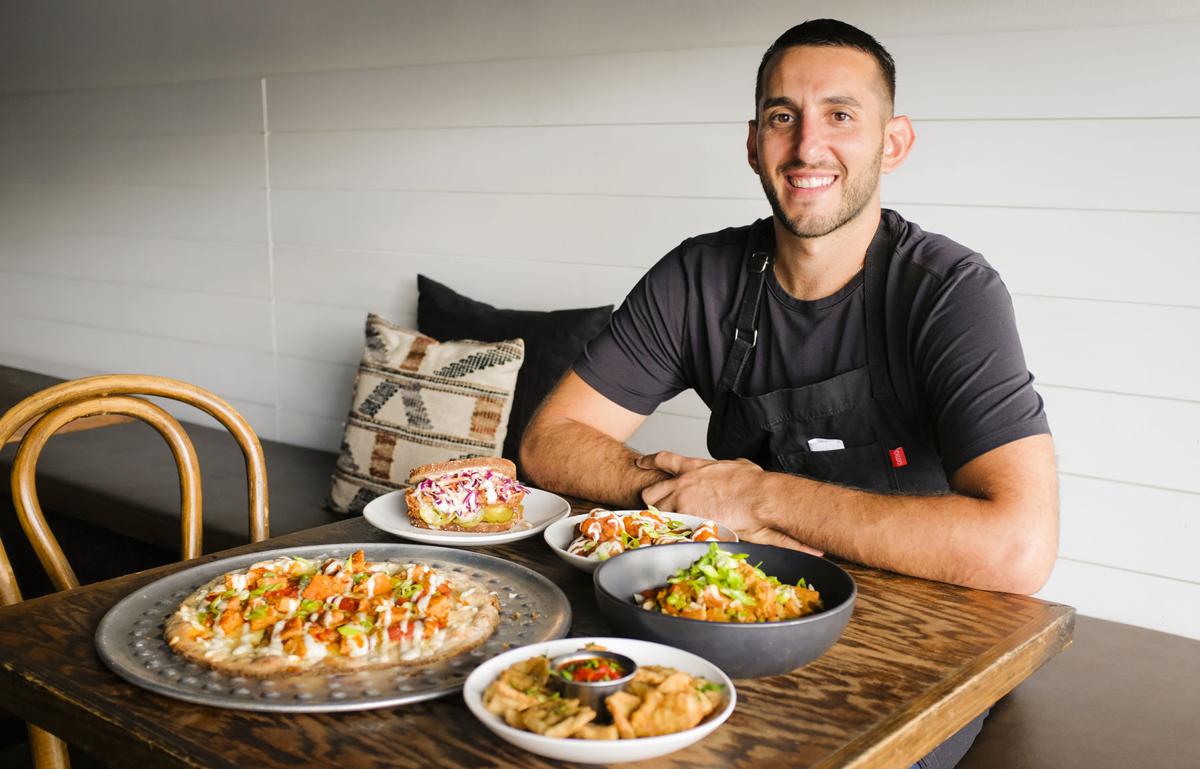 "I believe we are the first all vegan brick-and-mortar restaurant in the Piedmont," "I've been a vegan since I opened the restaurant. It's been a huge agenda of mine,so this is always something I wanted to do." he said.
Mozzarella Fellas' big menu is a reflection of years of research and planning and features main dishes, vegan pizzas, vegan burgers, salads, stromboli, calzones, and desserts such as cannoli with chocolate chips and pistachios.
Ricciardi also offers gluten-free pizza crust and pasta.
But the vegan and gluten-free items were always offered with their traditional counterparts, so any fan of Italian food could have their favorite dish either way.
Mozzarella Fellas has been serving for a while now, including Buffalo cauliflower and BBQ jackfruit "pulled pork" sandwich.
He said that the vegan community has been really supportive, but there's not a huge vegan population in Winston.
"But I hope Winston will be proud. Now we have something that other surrounding cities don't have." he finished his statement