MCDONALD'S FRANCE REPLACES HAPPY MEAL FRIES WITH CUCUMBERS
Great news from McDonald's France. Starting this week the franchise is offering fresh-cut cucumbers in place of French fries in Happy Meals for children.
The cucumbers will be given by 16 nearby local farms in the nation.
Delphine Smagghe, McDonald's Vice President of Purchasing, Quality, Sustainable Development, and Communication, said in a statement for vegnews.com.
"The arrival of the Little Cucumbers is fully in line with our approach to diversifying the range of products for children,"

"Today, nearly half of the fruit consumed by children under 15 years of age in commercial catering is at McDonald's. From now on, we want to carry this commitment further by promoting vegetables to the youngest, while remaining a privileged partner of the French agricultural sectors."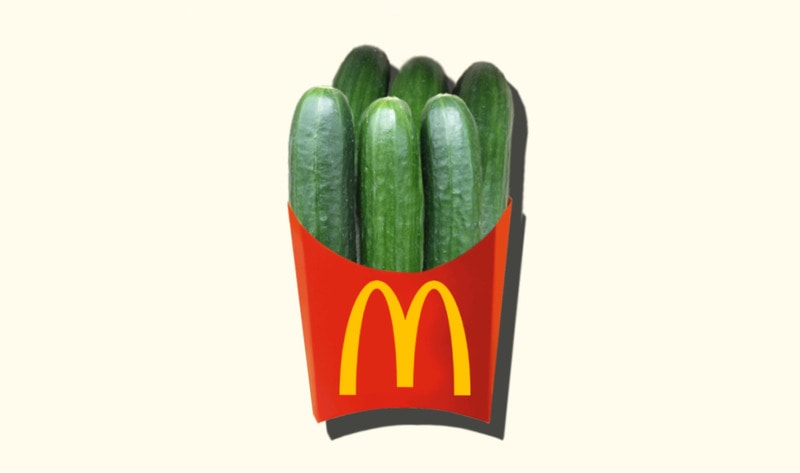 The chain's first vegan Happy Meal appeared in areas all through the United Kingdom recently. Furthermore, McDonald's areas crosswise over Sweden included the vegan McFalafel (vegan falafel chunks), which can be requested with a vegan pepper plunge on the standard menu or as a component of a Happy Meal.
McDonald's France as of now offers carrot sticks and grape tomatoes as extra Happy Meal menu things. As of late, the chain has improved its plant-based Happy Meal contributions in areas around the globe.